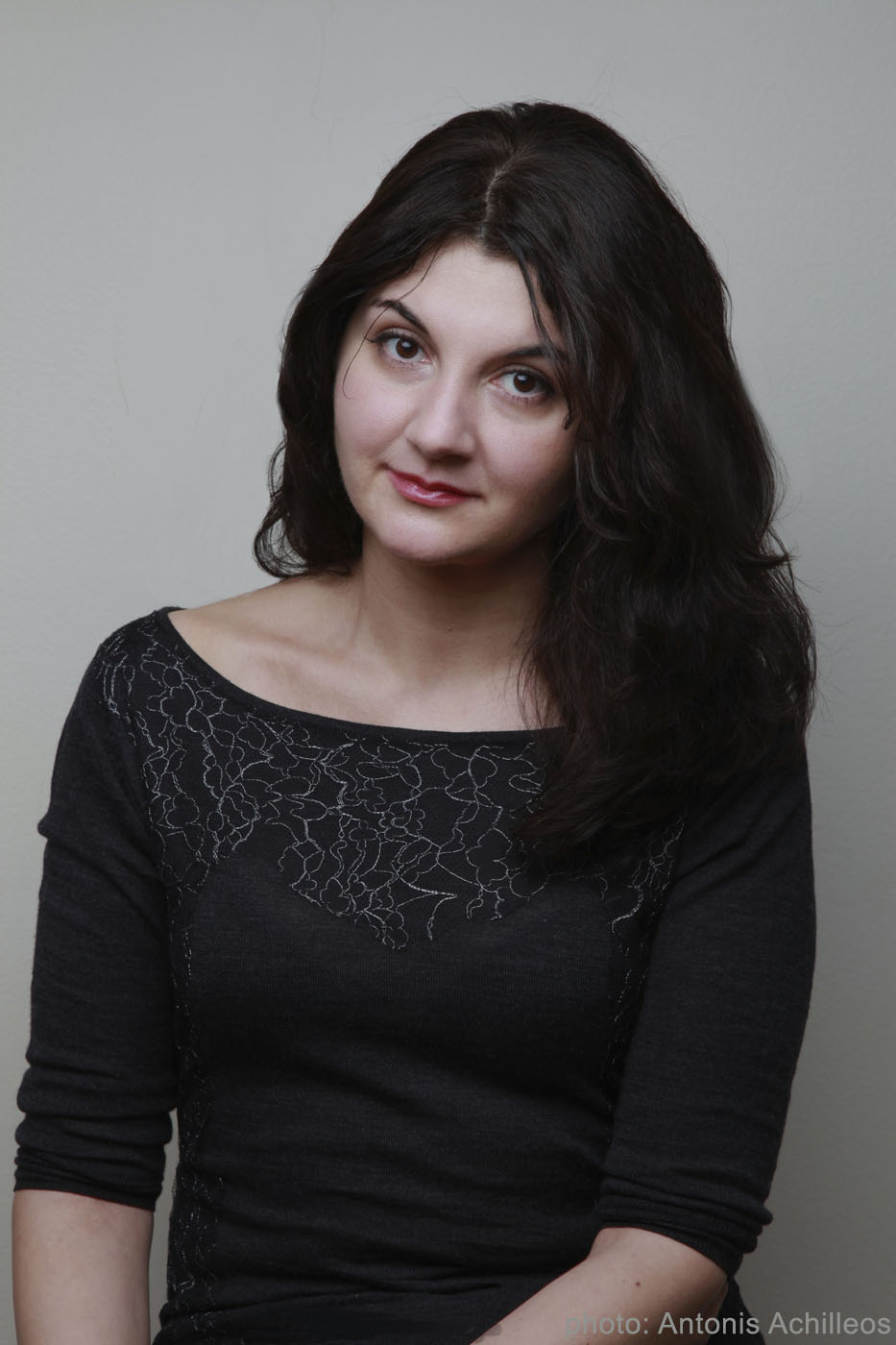 Since 2000, New York based scenic and costume designer Anka Lupes has been pushing boundaries in contemporary opera and theatre. Her cross-disciplinary innovative style, successfully combined with her training in architecture and informed by extensive international travel, creates on stage environments and worlds that resonate with the social, cultural and political environment we live in. This style has earned her numerous national awards including a career development award from the National Endowment for the Arts/ Theatre Communication Group 2007-2009, an Opera America Director/Designer award in 2009, and the Dean's Fellowship Award 2000-2003 from New York University. Her designs have garnered rave reviews and world-wide critical acclaim, the New York Times calling her work "wildly inventive," "ingenious" and "gorgeous."
Recent design credits include set and costumes for Andrei Serban's The Merry Widow for the Romanian National Opera and The Chocolate Soldier for Odeon Theater, Bucharest; set and costumes for Andrei Serban's Chunhyang, for the National Theatre of Korea, Seoul and set and costumes for The Chocolate Soldier, for Lev Dodin's  Maly Drama Theatre, Saint Petersburg, Russia; set and costumes for Jose Maria Condemi's production of  La Traviata, featuring Washington's National Symphony Orchestra, for the Wolf Trap Opera Company, Virginia; set and costumes for Andrew Eggert's production of Mosè in Egytto, and sets for Justin Way's production of the baroque opera Giasone, for the Chicago Opera Theatre; costumes for Lee Hall's adaptation of  Barber of Seville at the Bristol Old Vic, U.K.; costumes for David Adjmi's Marie Antoinette at Soho Rep, N.Y.; set and costumes for Du Yun's multi-media opera Dear Land/Zolle for the International Contemporary Ensemble, N.Y.; set design for Tennessee Williams dark comedy The Mutilated at the New Ohio Theatre, N.Y.;  set and costume design for Fred Ho's jazz opera Deadly She-Wolf Assassin at Armageddon, at La MaMa Theatre, N.Y.
Anka has designed scenery or costumes for Diane Paulus productions of Haydn's Il mondo della luna for Gotham Chamber Opera at the Hayden Planetarium in New York; Kiss me Kate at the Glimmerglass Opera; the high-fashion world satire Fashion 47, created by Diane Paulus and Randy Weiner, at the Children's Theatre of Minneapolis; the theatre premiere of Another Country by James Baldwin, at Riverside Theatre, N.Y. and A Dream Play, at Minor Latham Playhouse, N.Y.
Other past design projects include set design for the Jacobean drama The Witch of Edmonton for the Red Bull Theatre, N.Y.; set design for Romeo n Juliet, A Midsummer Night's Dream and Henry V for The Classical Theatre of Harlem, N.Y.; set and costume design for Something Cloudy, Something clear for the Tennessee Williams Festival; costume design for Pavol Liska's adaptation of Three Sisters at the Classic Stage Company, N.Y.; set and costume design for Ruth Margraff's folk opera Café Antarsia at HERE Theatre; costume design for the tango opera Maria de Buenos Aires for Opera Hispanica at (Le) Poisson Rouge, N.Y.; set design for Henry IV for the Virginia Shakespeare Festival. With director Andrew Eggert, she collaborated on Mourning becomes Electra by Marvin David Levy for Opera America (winner of Director-Designer Showcase 2009).
As a guest artist, she had been invited to design productions for Manhattan School of Music, Columbia University, Fordham University, Barnard College, Steinhardt/Opera Studies, Chicago Conservatory of Music, and International Theatre Program/University of Rochester.
As a production designer and art director, she worked on short films and shows aired on ShowTime, TLC, Nick@Nite, NBC, FuseTV.
Anka studied at the University of Architecture in Bucharest, continued her undergraduate studies at State University of New York/Fashion Institute of Technology, and holds an MFA in stage and costume design from New York University/ Tisch School of the Arts.
Member of United Scenic Artists USA 829.